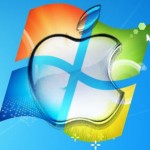 Oracle's (formerly Sun's) VirtualBox software is a virtualization software that allows you to run many operating systems on top of your OS X installation in real time.  I've been running Apple's Boot Camp with Windows 7 Ultimate, and decided it would still be beneficial to have an install of XP service pack 3 hanging around. I really didn't feel like hacking Boot Camp was the best solution for having another  OS on my system, so I started looking into alternatives.  Surprisingly more than a few exist, although I decided on VirtualBox because, well, it's free!
To start your installation, first download the software from the above link.  Installation is as easy as a double-click, and a few prompt screens.  Once complete, double-click the handy shortcut to your Applications folder, find the newly installed VirtualBox, and double-click that to start it running.
Help screens are well thought out, and tell you exactly where everything is to get started.  They've also thrown in some nice pop-ups once you are up and running, to explain some shortcuts.  More on that below.  The first screen you see is the Details window, which is where you will find your various operating systems after you've installed them.  It looks like this: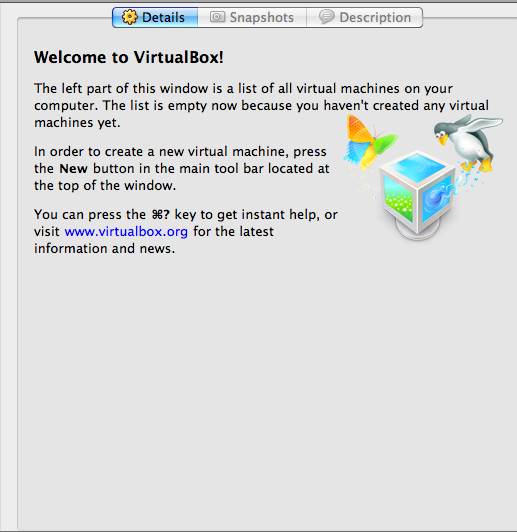 Next comes installation of your OS of choice, in this case I installed Windows XP SP2 (which I then updated to SP3 to be sure everything works properly.)  There are some settings that need to be adjusted when you install, such as RAM and Hard Disk size. Simply click the "New" button in the upper left-hand corner to get started.  VirtualBox walks you through the creation of the virtual machine and gives you allocation suggestions, which I modified to my liking.  See screen shots below: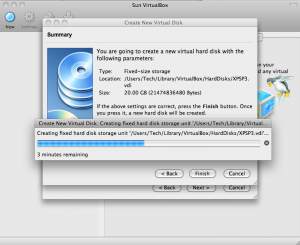 One thing I had to change were the video settings.  XP would blue screen at the text phase of the installation on my MacBook Pro (mid-2008).  I had the 2D Video Acceleration checked, and when I unchecked it, the installation proceeded without issues. You can see that the window warns you at the bottom to change a setting (Non-optimal Settings detected.)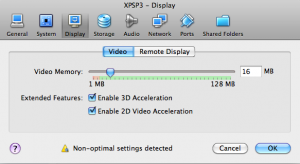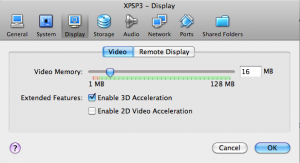 I also changed the Video Memory to 64MB instead of the allocated 16MB.  The installation went perfectly well after these minor changes, and the machine starts and shuts down promptly.  Faster than a typical boot or shut down on a stand alone machine, for sure.  It is also much quicker than having to log out of OS X and use Boot Camp.  The price is right at $0.00, and if you find the need for Windows this might be the best solution out there on a budget.